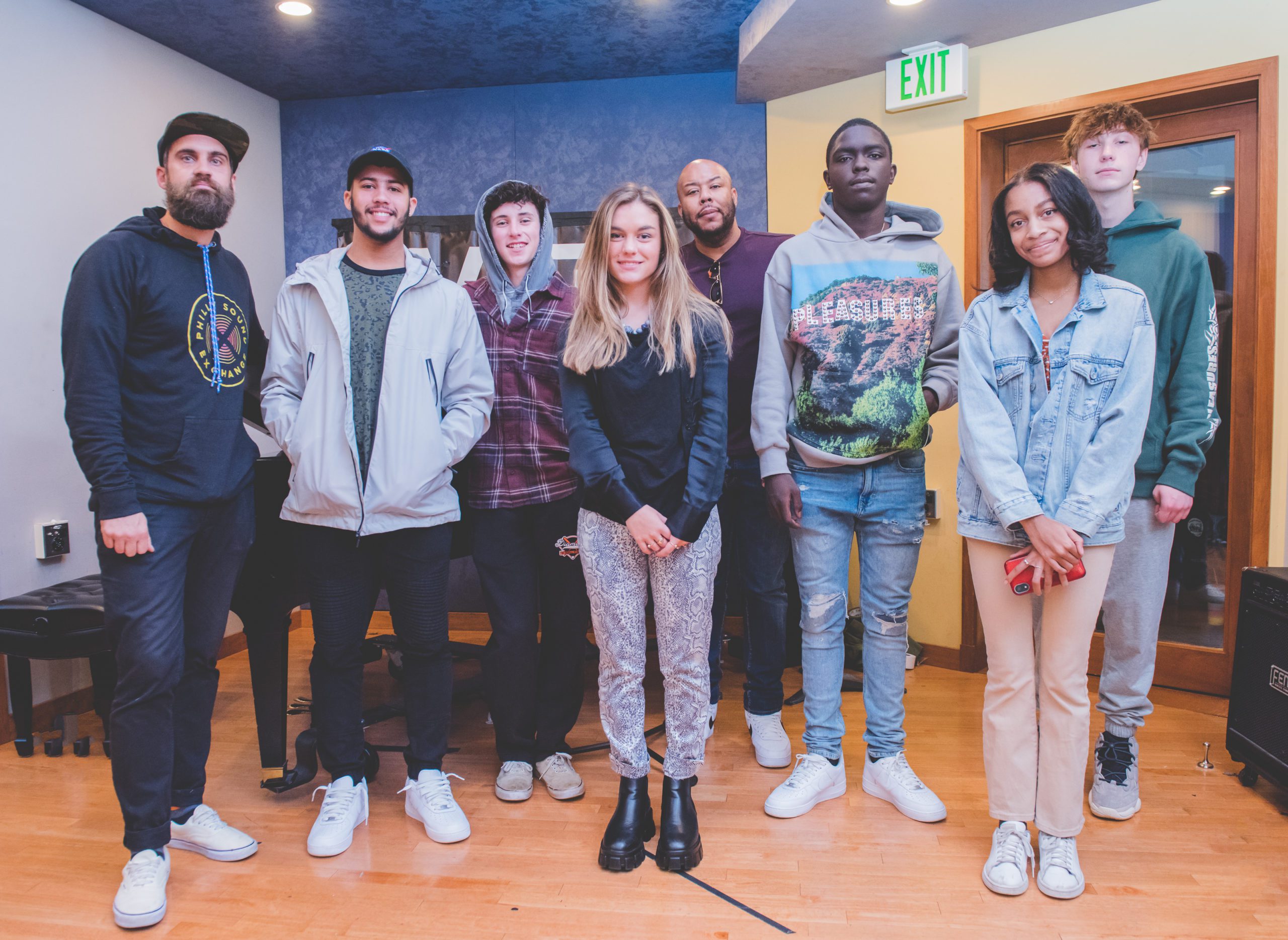 Our Mission
Our mission is to amplify student voices in conversations around race, equity, and social justice by providing platforms for youth from diverse cultures to collaborate through the arts.
How we do it:
1. We use music as a common language to engage students in collaborative, cross-cultural, student-centered projects.
2. We equip young people with tools for engaging in and leading conversations around race, identity, bias, and social justice.
3. We produce professional quality digital content and live performances in order to amplify student voices.
Building Bridges with Music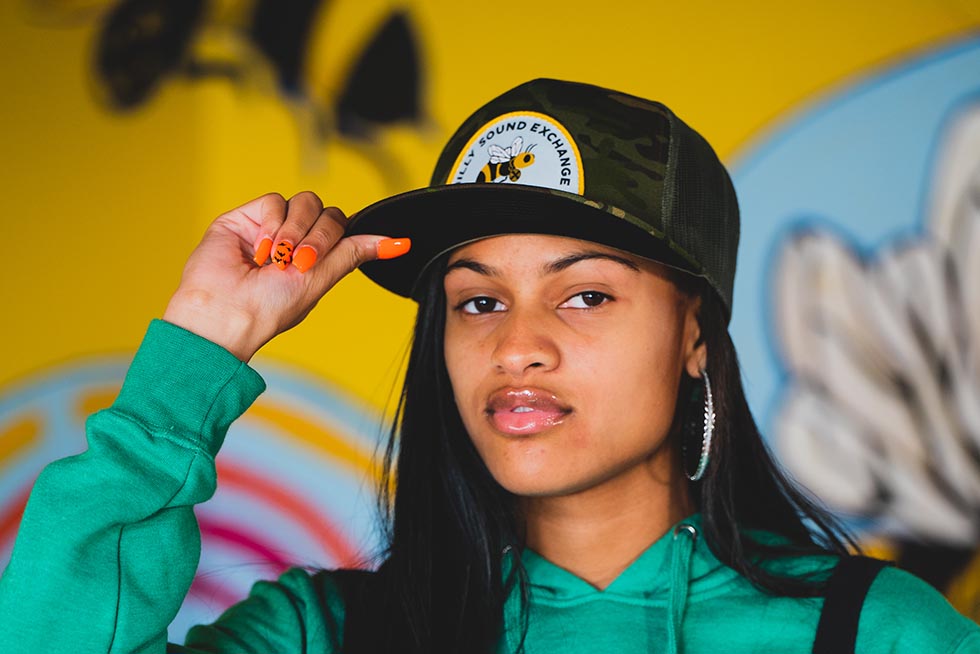 Promise Core
Promise is a super-star singer and leader from KIPP DuBois Charter in her third season with PSX. She was the star of the season 3 visual album "Flowers," host of the accompanying docuseries "Growing Flowers," and has performed a number of roles behind the scenes to keep PSX moving forward (project manager, social media director). Promise is proud to be attending Princeton next year on a full scholarship to study Journalism.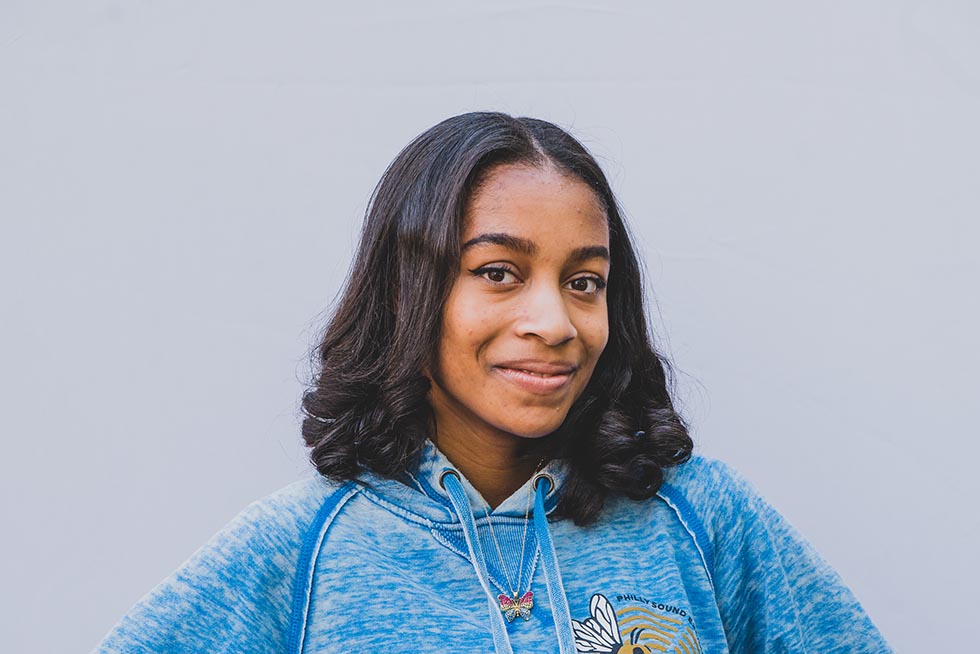 Gabby Greene
Gabby is a prolific singer and songwriter from Springfield Township High School. You may have seen her singing the National Anthem at a Phillies playoff game or performing on Broadway as a 7th grader. She has blessed PSX over the past two years with her talent, commitment, vulnerability, and creativity. Next year she plans to take her talents to DC to study political science at Georgetown.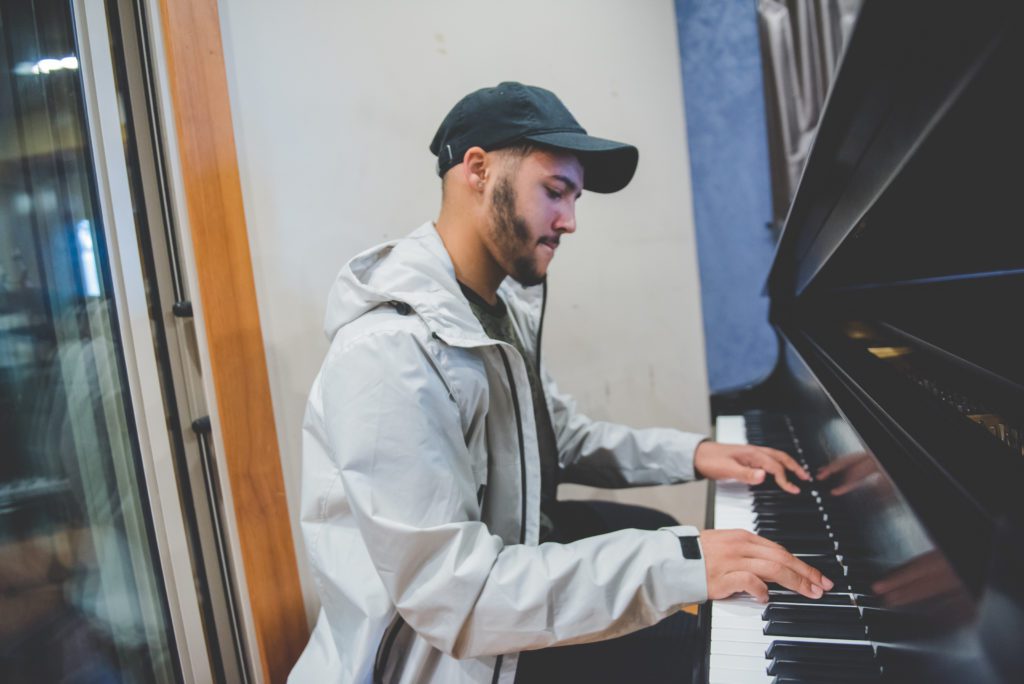 Chris Mendez
Chris is a talented rapper and keyboardist from Parkway Northwest. Chris was one of the stars of the season 3 visual album "Flowers" and continues to bring unique perspectives to our conversations and the music we create.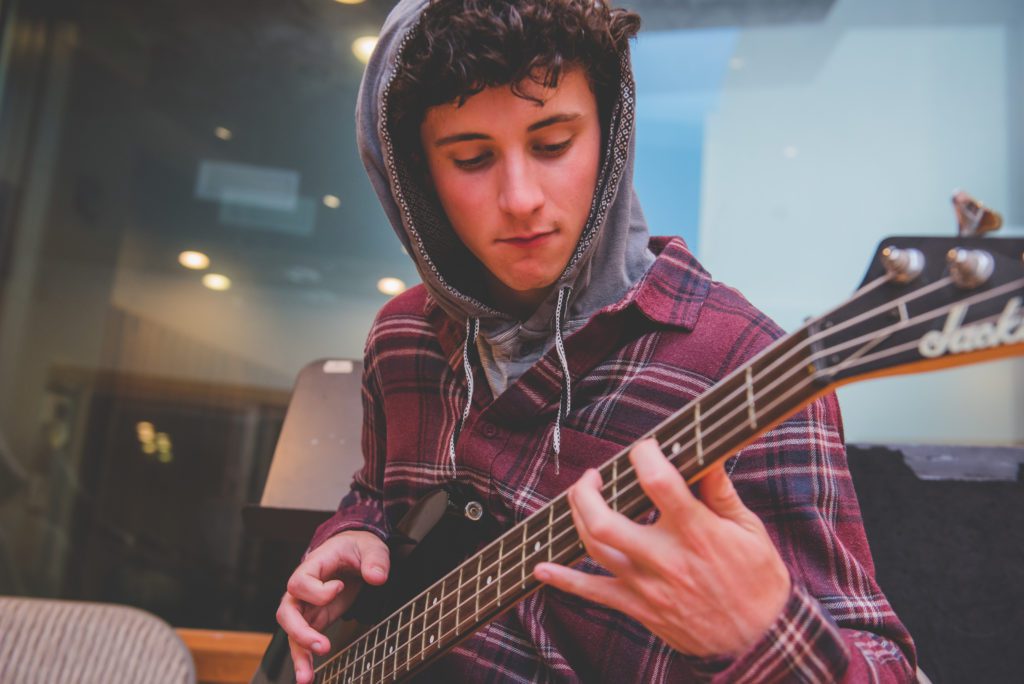 Gavin Feliciani
Gavin is a hard-working guitarist from St. Joe's Prep. His cool confidence has been a key ingredient in the current PSX family. Gavin is dependable, smooth, and has an incredible ability to connect with people. Get to know him while you can because he plans to pursue a career in the CIA and could go covert at any moment.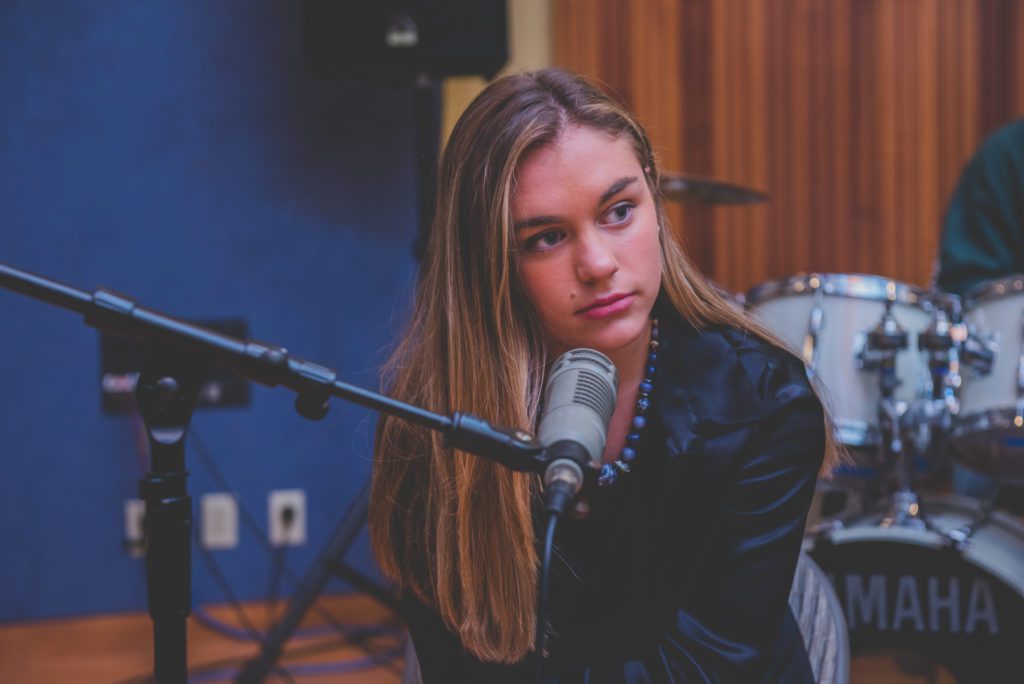 Alexa Cipriano
Alexa is a one-of-a-kind singer and songwriter from Gwynedd Mercy Academy. Her unique singing and songwriting style has added depth and energy to the music we've made over the past year +. Alexa is committed to developing not only her music and acting skills but also her awareness to be an ally in the struggle for racial justice.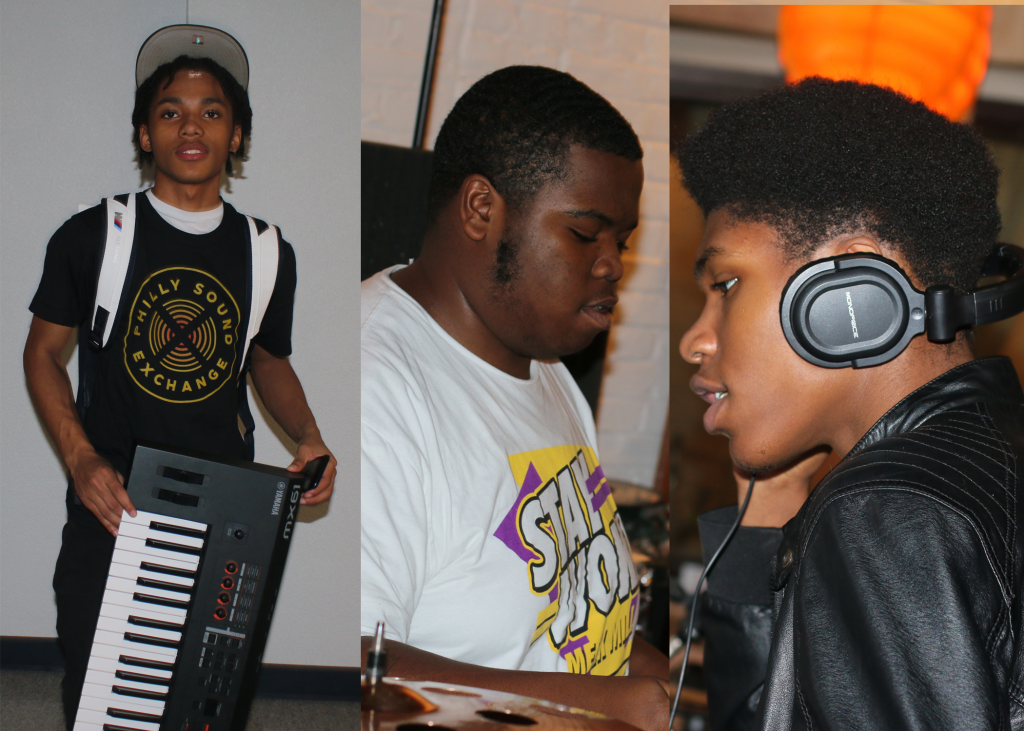 The PSX Rhythm Section
Jameer Cooper, Gregory Brown, and Khyon Wright have been holding it down since season 1 as students at KIPP Dubois Charter. Whether in the PSX Clubhouse rehearsing or at the studio recording this rhythm section keeps things fun and tight. They have defined the PSX sound over the past 5 seasons.
We're currently in our 5th season and are working hard to write and produce our first musical.  The kids spent season 4 developing storylines and characters, writing music, and learning from some amazing mentors including Dice Raw (The Roots), Kash Goins (Arden Theatre), and Angela Hunte (Grammy winning songwriter).  Season 5 is when we start taking our music/story into our schools and engage the larger student population in conversations around race, identity, and connection.  Stay tuned for updates on our 2023 school tour!
Docuseries – "Growing Flowers"
Our Impact on the Community…
Developing Allies
We believe that if young people can develop strong positive racial identities they will be better able to interrupt cycles of racism.  White people will become more effective allies and People of Color will combat internalized oppression and develop skills to lead mixed-race groups.  
Unlearning Biases
We believe that when young people spend time collaborating with people outside of their own Racial/Ethnic/Cultural group they can begin to unlearn biases they've often unknowingly developed.  If we can decrease the implicit bias in young people they grow up to be more inclusive, equitable, and aware adults.
Courageous Conversations
We give young people a public voice in these conversations through our music/video content.  Most of the dialogue around race is dominated by adults and we believe that the voice of our youth should be included in the conversation.
Professional Skills Development
Our students are developing real-world job skills in production, project management, and session facilitation, in addition to songwriting, performance, and recording.  Our hope is that by developing a strong core of student leaders we can expand our reach in the first three areas.
Featured on 6ABC.com
The Philly Sound Exchange pairs music with social justice terms for highschoolers as reported during Action News at 5:30 on September 14, 2020