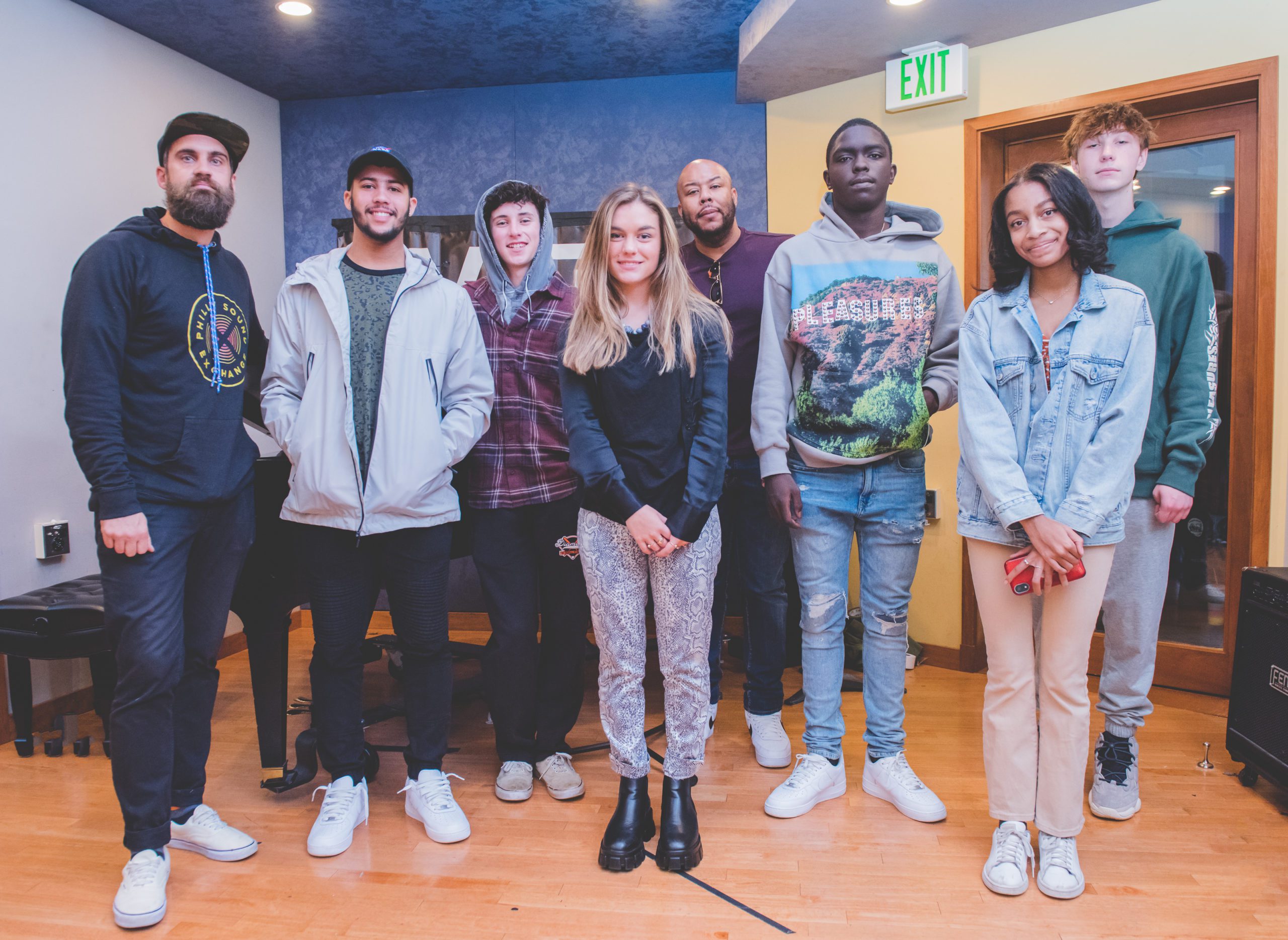 Our Mission
Our mission is to amplify student voices in conversations around race, equity, and social justice by providing platforms for youth from diverse cultures to collaborate through the arts.
How we do it:
1. We use music as a common language to engage students in collaborative, cross-cultural, student-centered projects.
2. We equip young people with tools for engaging in and leading conversations around race, identity, bias, and social justice.
3. We produce professional quality digital content and live performances in order to amplify student voices.
Building Bridges with Music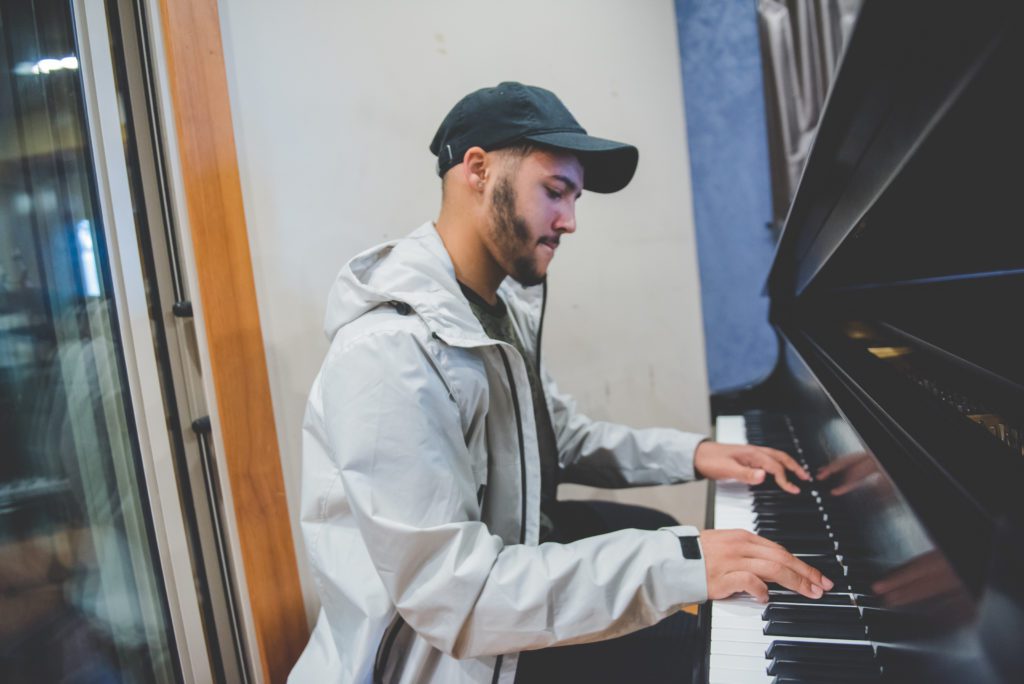 Chris (Parkway NW)
The mission to bring people together is important. It brings multiple cultures together. I really liked being part of the program last year. I like to talk to multiple people from different backgrounds and being open to new things and new people. I created some great bonds with people. I recommend anyone interested in music to get involved.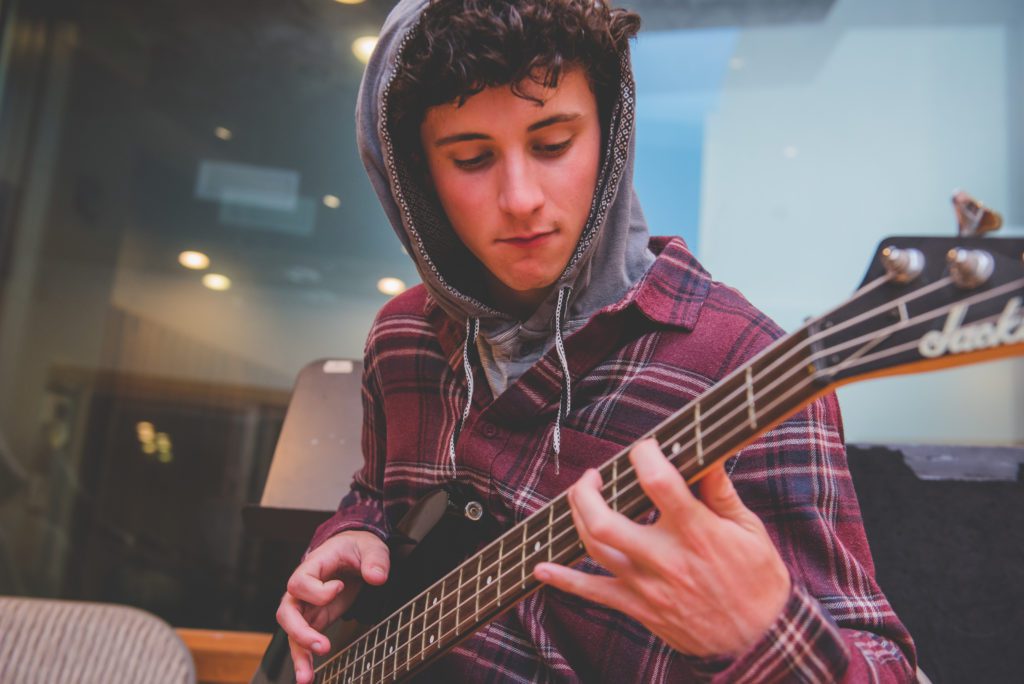 Gavin (St. Joe's Prep)
I think PSX is a good thing. Its  about bringing a bunch of different people from different areas ,different backgrounds together to make music. It doesn't matter who you are or where you were from you can make music with anybody. And music to me as a stress reliever it gives me a chance to put things into perspective that I can't just say you know I can put it on the guitar and just get it out. It's great to be able to do that with a bunch of different people that I normally wouldn't know.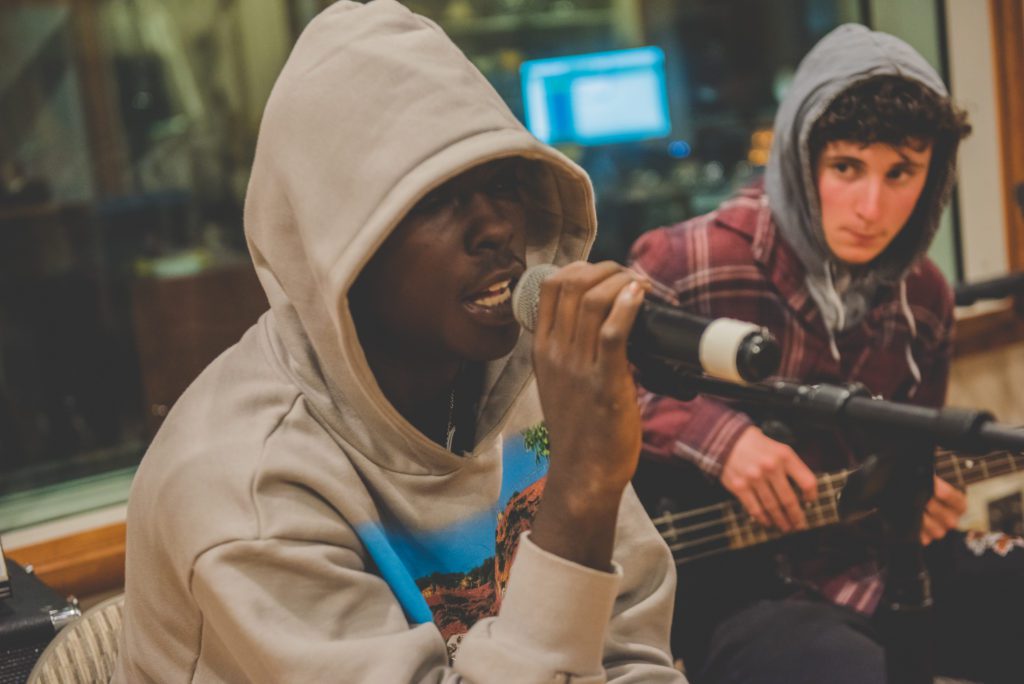 Bashir (KIPP)
It's cool to bring together kids from different backgrounds. I really like Mr Schaller. He's my music teacher (at KIPP) and he's good at bringing different kids together.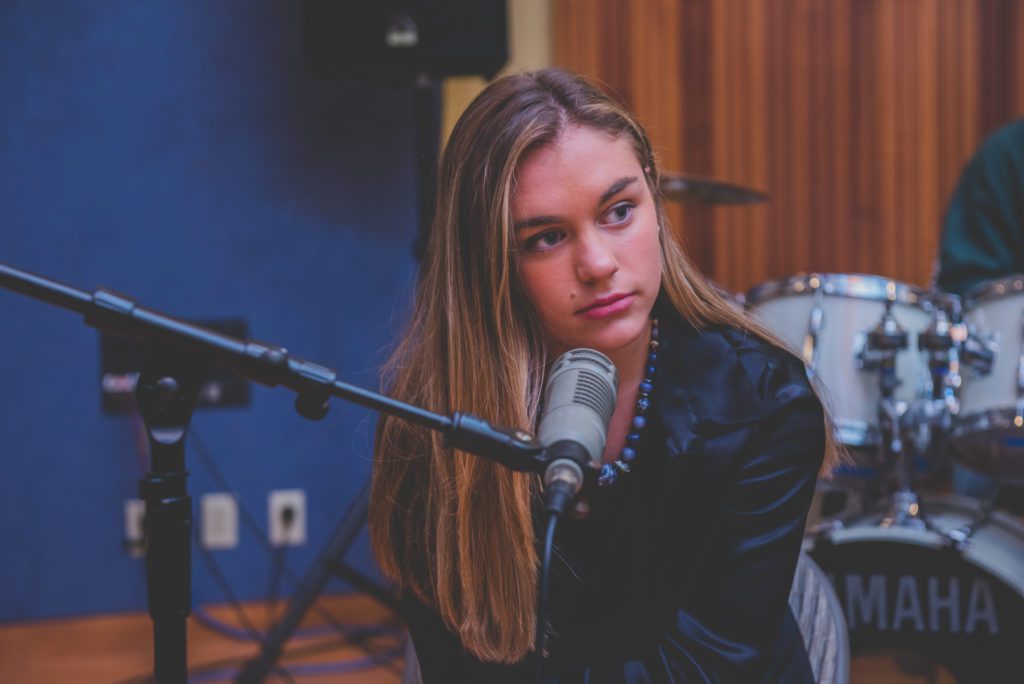 Alexa (Gwynedd Mercy)
I've really enjoyed Philly Sound Exchange and meeting all the different kids. I like to write music. When I feel overly emotional I like to just sit down and write a song. I think what Philly Sound Exchange is doing is really important. It brings different people together. I go to an all girls Catholic school so I don't have a lot of exposure to kids that live in the city. Even though I'm in a bubble I know I need to meet other people and I'm excited!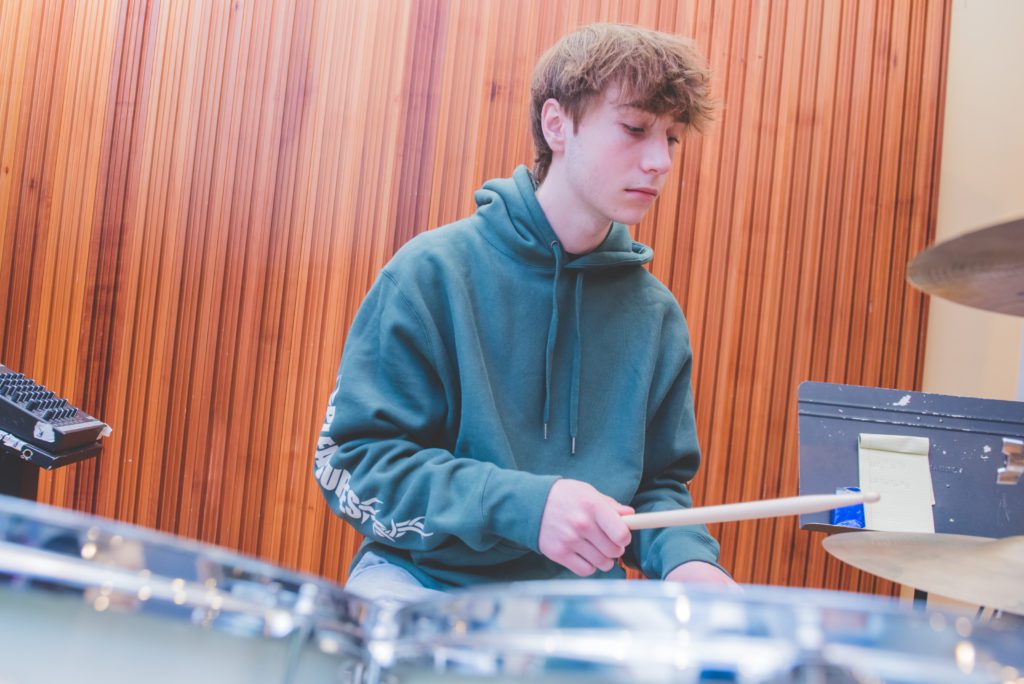 Luke (Plymouth Whitemarsh)
My sister participate in the program before and I knew how much she enjoyed it I like the idea of being part of something and be able to bounce ideas off of each other I think it's important for kids to meet and talk about different experiences then you add the music component it's a whole new level I'm excited to learn about different experiences and to share my own.
The 2021-2022 school year is officially underway! Students from KIPP Dubois Collegiate Academy, Plymouth Whitemarsh High School, Springfield Township High School, Parkway Northwest High School, St. Joes Prep, and Gwynedd Mercy Academy are engaged in a collaboration with Dice Raw from the Legendary Roots Crew to write a musical! Thanks to Vans Footwear for again supporting our programming this year. Check our Instagram to follow this year's project!
The 2020-2021 school year provided more than enough opportunities for growth, creativity, and innovation. We brought students together from Parkway Northwest, Plymouth Whitemarsh HS, and KIPP Dubois Collegiate Academy and found ways to produce a beautiful cross-cultural collaboration. Music students started weekly Zoom meetings in September to connect, engage in difficult conversations around race/equity, and to produce music together. By December we had composed a 15 minute musical journey that explored our identities, struggles, and our shared humanity. In January PSX student leaders began developing a plan to capture visuals for the music and video production students from all three schools began meeting weekly to produce a docuseries highlighting the musical collaboration. The spring of '21 brought opportunities for in-person video shoots and recording sessions and we realized how important sharing space is for creating connection. In May we released a 5 part student-created docuseries about our collaboration and on June 2nd we released our visual album entitled "Flowers."
Thank you to Vans Footwear, The Hive at Springpoint, Parkway, PW, KIPP, and everyone else who supported the 2020-2021 season!
Docuseries – "Growing Flowers"
Our Impact on the Community…
Developing Allies
We believe that if young people can develop strong positive racial identities they will be better able to interrupt cycles of racism.  White people will become more effective allies and People of Color will combat internalized oppression and develop skills to lead mixed-race groups.  
Unlearning Biases
We believe that when young people spend time collaborating with people outside of their own Racial/Ethnic/Cultural group they can begin to unlearn biases they've often unknowingly developed.  If we can decrease the implicit bias in young people they grow up to be more inclusive, equitable, and aware adults.
Courageous Conversations
We give young people a public voice in these conversations through our music/video content.  Most of the dialogue around race is dominated by adults and we believe that the voice of our youth should be included in the conversation.
Professional Skills Development
Our students are developing real-world job skills in production, project management, and session facilitation, in addition to songwriting, performance, and recording.  Our hope is that by developing a strong core of student leaders we can expand our reach in the first three areas.
Featured on 6ABC.com
The Philly Sound Exchange pairs music with social justice terms for highschoolers as reported during Action News at 5:30 on September 14, 2020